Through The Glory Hole
It's time for the next Trystan Bull video update. Our guy for today wanted to try something new and exciting and we offered him the perfect way to spend his afternoon. He loves to fuck but his boyfriend dumped him recently and he hasn't had sex for three weeks now and that is a very sad story. We hope that you are going to enjoy this kind of video because our boy sure did.  He said that it was amazing and definitely he wants to try it on again. For now, let's all enjoy this guy getting his cock sucked hardcore through the glory hole! 
In the other part of the glory hole, someone awaits him, but he does not know how. Here at TrystanBull we just make to make our guys feel good and we sure did in this video. He puts his cock through the hole and immediately someone starts by rubbing and licking that huge cock, deep throating it until our guy nearly came inside his mouth. But he will not get his release until out guy had some good fun with his cock first. He will even fuck himself hard and deep with that amazing cock.Enjoy it and do check out the past scenes for some more amazing and hot videos and picture galleries as well. Just watch it until the end and enjoy yourself. Check our site again and we'll see you guys soon. Bye bye!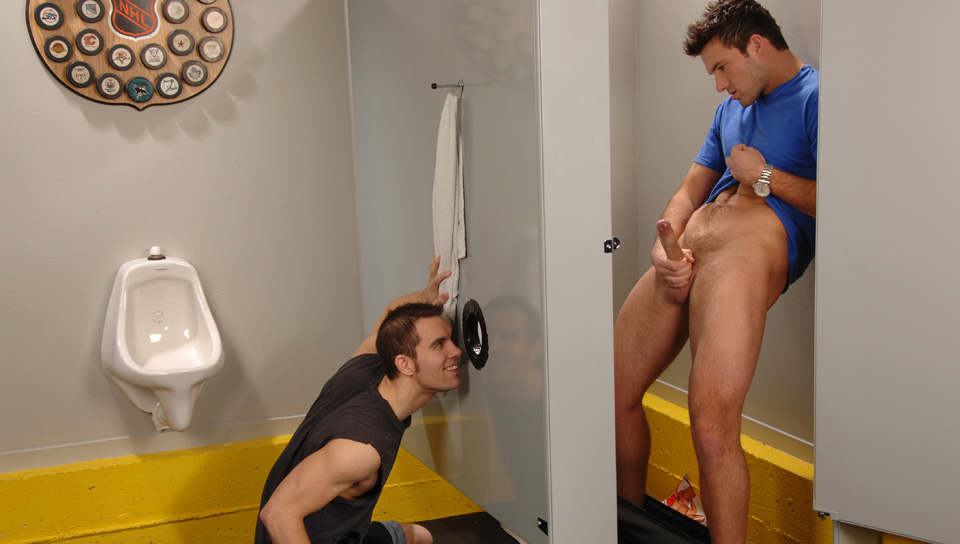 See this guy sucking Trystan's dick through the glory hole!