Cyclist in Distress
Hello and welcome back to another hot update from Trystan Bull. We are back today with a hot and horny guy that was in distress today and need it some help with his bike. He thought that he will reach his home but unfortunately, his bike broke and he needed to fix it immediately.  Our boy decided to stop by at a dude that he known. But oh, wait, he does not have cash! All his money are gone because he did to many groceries and he does not know how he could pay this dude for fixing his bike. See this guy sucking a dick! 
Out TrystanBull guy have a splendid idea and we invite you to see what he wants to do with this needy guy. He told him that he is willing to fix his bike if he is willing to do something in return for him. Our boy didn't think too much of the situation and he said yes immediately to this idea because he really wanted to go home. He was very surprised when this dude told him that all he wants is to suck his dick but he didn't mind. The dude in front of him is really hot and he had some naughty fantasies with him too. He is going to offer him a very interesting and pleasing oral. Just watch this video until the end and we will see you very soon. Bye bye!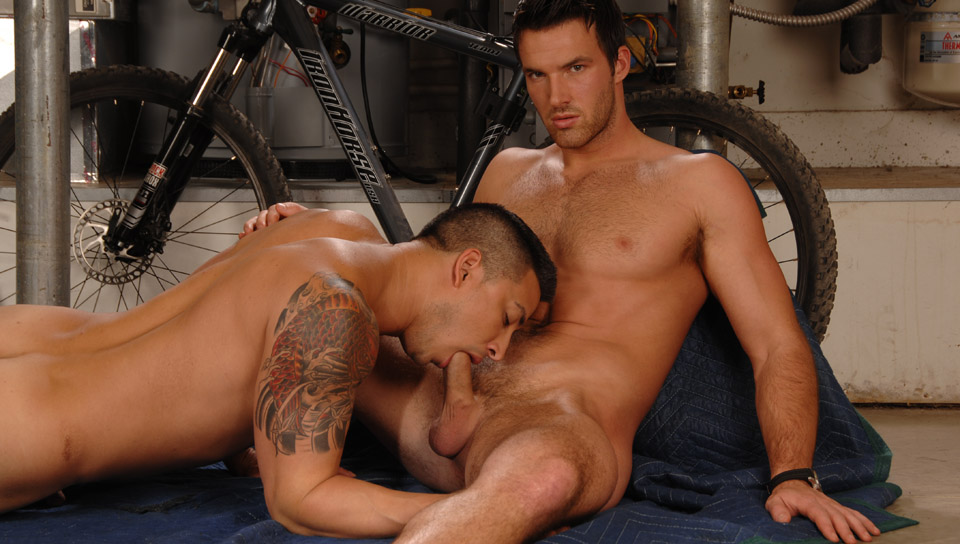 Watch here this horny guy sucking off Trystan's dick!